Germany, Das Land der Dichter und Denker-The Land of Poet and Thinkers!
Join us as we journey across the border. Here, you'll find resources to help you take a adventure to Germany. Enjoy!
Join our journey to Germany this year!
Germans refer to their country as Deutschland, which comes from an old High German word meaning "of the people."
The capital of Germany is the city state of Berlin.
From Bach to Wagner, Germany's wealth of composers have defined the course of western music.
Germany's famous nature reserve, The Black Forest, gets its name from its canopy of evergreens.
Germany shares borders with nine countries-Denmark, Poland, the Czech Republic, Austria, Switzerland, France, Belgium, Luxembourg and the Netherlands.
The Grimm brothers, from Germany, wrote the famous tales, Hansel and Gretel and Little Red Riding Hood.
There are over 20,000 castles in Germany. Most of them are at least 100 years old.
The first book ever printed was in Germany in the 1400's by Johannes Guttenberg.
The most popular sport activities in German schools are: soccer, basketball,volleyball, dancing, and ballet.
Oktoberfest in Germany is the largest folk festival in the world.
There are over 400 zoos in Germany, the most in the world!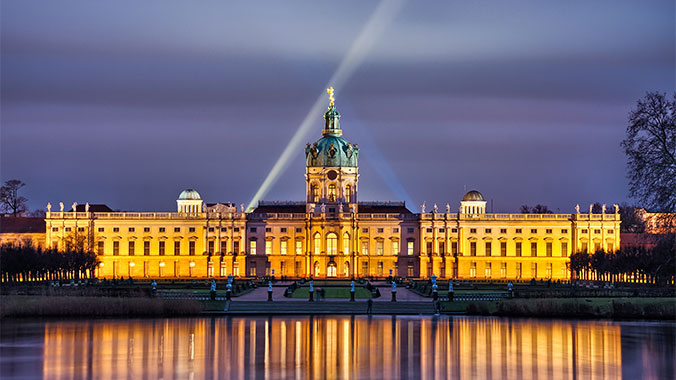 Bring a unique experience to your students and yourself!
Talk to us and plan a trip today to Germany