Join us as we journey to the Philippines, an Island Country in Southeast Asia in the Western Pacific Ocean. The archipelago consists of more than 7,000 islands and has two official languages. Here, you will find resources to help you take an adventure to the Philippines. Enjoy!
Join our journey to the Philippines this year!
The Philippines is an archipelago made up of more than 7,000 islands in Southeast Asia in the Western Pacific Ocean.
The Banaue Rice Terraces, a national cultural treasure, are a UNESCO Heritage site and were built over 2000 years ago! They are considered by the Philippines to be the Eighth Wonder of the World.
Filipino (Tagalog) and English are the two official languages in the Philippines. There are up to 183 spoken languages in the Philippines. This includes Taglish, a mix of Tagalog and English.
The mighty Carabao or Kalabaw in Tagalog (Bubalus mindorensis) is endemic to the Philippines and a national symbol representing Filipinos' hard work and perseverance. This water buffalo is considered to be a Filipino farmer's best friend!
The Chocolate Hills of Bohol are not made out of chocolate! During the dry season, the grass that covers the limestone hills turns brown and makes them look like they are covered in melted chocolate.
The three golden stars on the national Flag of the Philippines refer to the country's three main islands: Luzon, Mindanao and Visayas.
This Island Country is located on the Pacific Ring of Fire, making it a home to hundreds of active and inactive volcanoes.
Manila is the capital of the Philippines and is known as the "Pearl of the Orient Sea."
Christmas is celebrated during the "ber" months of September, October, November, and December making it the most anticipated and the longest celebrated season in the Philippines.
Filipino cuisine has a wide range of mouth-watering dishes like Pancit, a popular noodle dish used for celebrations, and Adobo, the unofficial national chicken dish.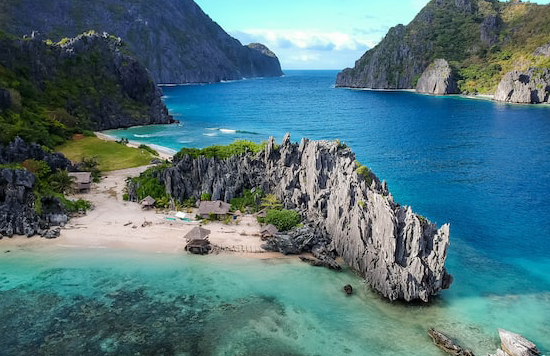 Bring a unique experience to your students and yourself!
Talk to us and plan a trip today to The Philipines!